Welcome to Kansas Cyclist!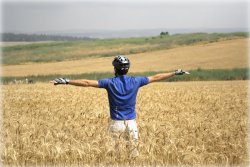 Kansas Cyclist is the web's premier resource for cycling in the great state of Kansas. Though not blessed with flashy features such as mountains or oceans, Kansas does offer subtle beauty to those who can appreciate the surprising diversity of landscapes and terrain within its borders.
As well as great natural beauty, Kansas offers countless miles of roads and trails, for both on-road and off-road cycling. And contrary to popular opinion, Kansas is not entirely flat, with its share of hills, rivers, and valleys.
To learn more, explore our comprehensive collection of Kansas cycling resources, and be sure to check out the calendar of coming events.
Kansas Cycling News Headlines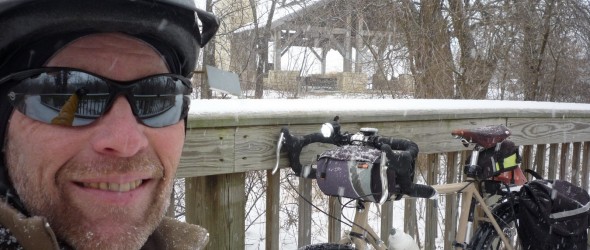 Wheeling in Winter
With winter now in full force, and temperatures regularly in the sub-freezing or single-digit ranges, it's a good time to revisit the topic of bicycling through winter.