Kansas Walking Events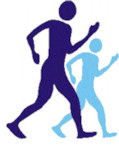 Since the majority of the population can walk, even if they can't run or bike, walking events are popular, both as recreation and as fund-raisers. Some people even take up walking as a sport, in the form of 'race walking'.
The following are a few of the many upcoming walking events in the state of Kansas:
Sorry, but there are currently no Walking events available in Kansas. Feel free to search for events at Active.com.
Other Kansas Events
Walking Events in Neighboring States

Note: Event links lead to Active.com, where you can learn more about the event and register to participate. [Learn More]