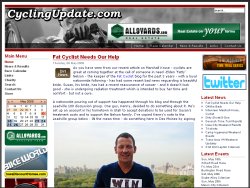 CyclingUpdate.com is the hub for cycling events and news in the state of Iowa and throughout the midwest. CyclingUpdate covers road racing, off-road racing, and cycling technology. The site also provides an event calendar and race results.
Sorry, but this listing is not currently active;
info shown is the last known data...