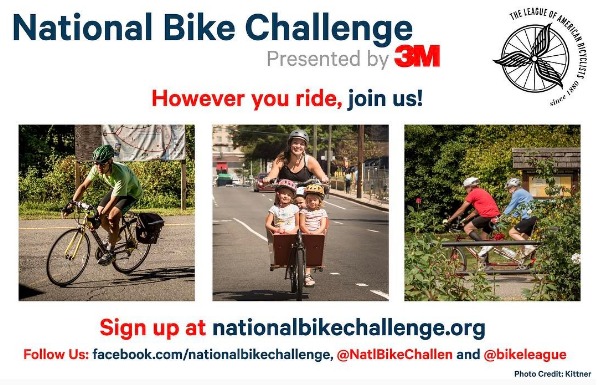 Kansas finished May at #14 in the National Bike Challenge. Together, we've logged over 91,000 miles so far!
Our top riders: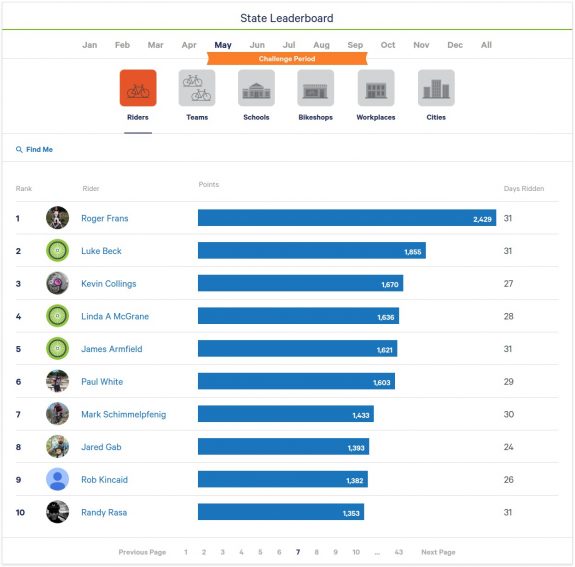 Our top communities: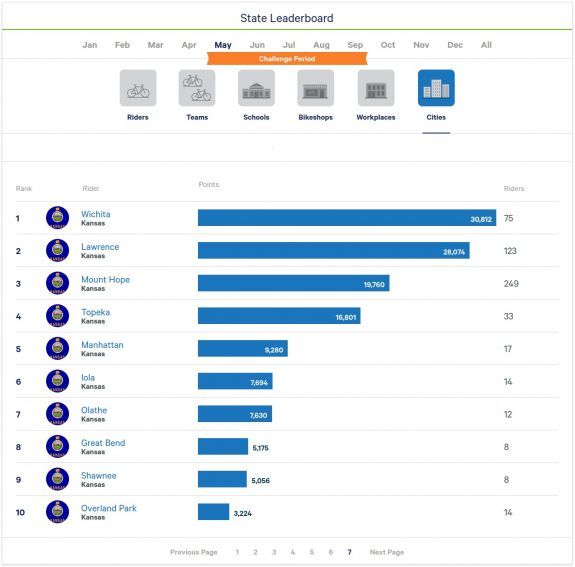 Our top teams: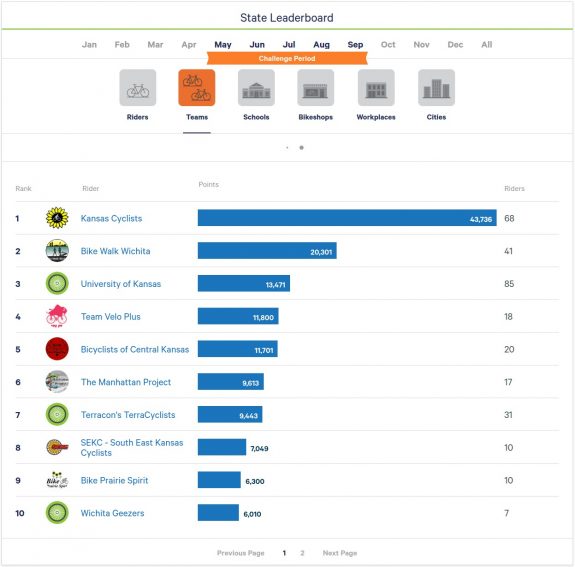 On the advocacy front, Bike Allen County leads the way (#8 in the nation), followed closely by the Kaw Valley Bicycle Club (#9 in the nation).
Not signed up yet? You can do so easily at NationalBikeChallenge.org … log those miles and help Kansas get back into the top 10!
And yes, YOU can join the Kansas Cyclists Team! To do so, just click "Join Club" at https://www.strava.com/clubs/kansas-cyclist.
Post tags: National Bike Challenge