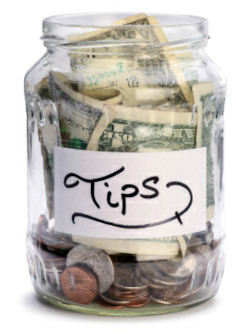 I'm Randy Rasa, the webmaster here at Kansas Cyclist (about me). Building this web site took a lot of work, and requires a good deal of time and energy to maintain throughout the year. I happen to think it's worth it to provide a public service that so many people find useful and valuable, but sometimes it's hard to justify spending hours and hours working on the site, with minimal compensation.
I want to continue to improve the Kansas Cyclist web site, and to continue to report on cycling-related news and events in our region. But I can't do it for nothing. At some point, the web site needs to begin generating regular income, or I can't justify investing more time on it.
I have no interest in charging a subscription fee to access the site, nor do I want to do NPR-style "membership drives". So...
I'm Asking For Your Help
If you find Kansas Cyclist to be a valuable resource, I'm asking for your support. You can help in a number of ways, most of which won't cost you a dime.
Here are some options:
If you see an advertisement on this web site that piques your interest, please go ahead and click on it to learn more. I know that it's tempting to "tune out" ads, but they are an important source of revenue for many web sites, this one included. (However, don't just click on ads willy-nilly – please, only click if you have a sincere interest in the product or service shown.)

Tell your cycling friends about Kansas Cyclist. The more people who know about this web site, and who visit it on a regular basis, the more advertisers will be interested in advertising here.

When you visit a local bike shop in your area, let them know that you found them on Kansas Cyclist, and suggest that they may want to help support this web site, through advertising or sponsorship.

When you participate in a cycling event, let the organizers know that you found out about it on Kansas Cyclist, and suggest that they may want to help support this web site, through advertising, sponsorship, event registration services, or a direct donation.

When you purchase cycling gear or apparel online, please consider doing so through one of the online retailers listed in the cycling gear section of this web site. I have affiliate relationships with these retailers, in which I earn a small commission on every item I sell through those links. I happen to think that these online retailers offer outstanding pricing and service, and placing an order with them, thorugh my links, doesn't cost you anything extra at all.

If you own, manage, work for, or promote a business that could benefit from getting its message out to thousands of cyclists in Kansas and the surrounding region, please consider purchasing advertising on Kansas Cyclist. We have affordable and flexible advertising options that start at very minimal amounts.
The "donate" button will take you to PayPal, which will process your donation. You can pay using your PayPal balance, or a credit or debit card. It's fast, easy, and 100% secure.
Feel free to donate any amount you deem appropriate.
Thank you for your support!