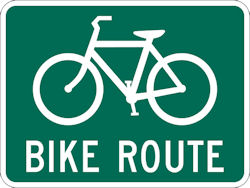 Kansas offers an amazing variety of statewide bicycle routes. With over 120,000 miles of roads in the state (one of the largest roadway systems in the nation), you'll never run out of new roads to explore.
Due to it's location in the heartland of America, Kansas is criss-crossed by national historic trails, designated national bicycle routes, recommended cross-state bicycle routes, and scenic byways.
Kansas also has a fine selection of Bicycle Maps.
Cross-State Bicycle Routes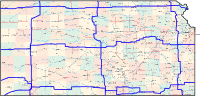 National Bicycle Routes Through Kansas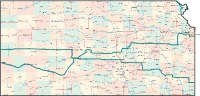 Kansas Scenic and Historic Byways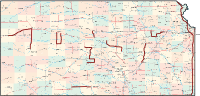 Historic Trails Through Kansas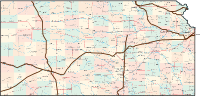 Search for Kansas Bicycling Resources