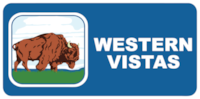 The Western Vistas Historic Byway runs from Scott City north to Oakley on US-83 Highway, and then west to Sharon Springs on US-40 Highway. The byway features seven National Historic sites and six museums that explore the various cultures and events that played a role in America's western expansion, as well as offering spectacular scenery and recreational activities, including the well-regarded Scott State Park, a "startling oasis of natural springs, deep wooded canyons, and craggy bluffs".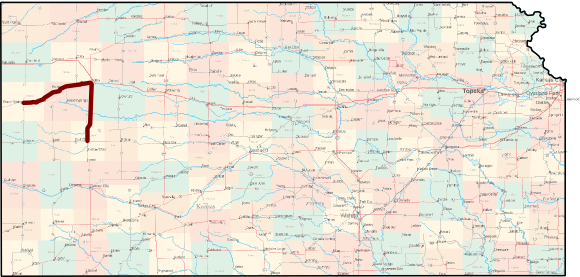 Length of route: 102 miles
Bicycle friendliness of route: Good. US-83 is part of the North-South Western Route, one of the designated cross-state bicycle routes, with wide paved shoulders. US-40 does not have paved shoulders, but traffic is generally light (no more than 1500 vehicles per day).
Suggested loop: From Sharon Springs, head south on K-27 (no shoulders, low traffic count) to Tribune, then take K-96 back east to Scott City (K-96 is part of the TransAmerica Bicycle Trail. Total distance of loop: about 175 miles.
Communities Along the Western Vistas Historic Byway
Learn more from Kansas Byways and Byways.org.
See also: Kansas Byways Bicycle Guide