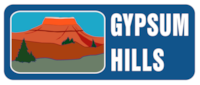 Buttes of red clay loaded with gypsum, rocky spires, grassy meadows and canyons make up the landscape along the nearly 42-mile Gypsum Hills Scenic Byway, along US-160 from Medicine Lodge west to Coldwater. An ancient sea carved these mesas and ravines 65 million years ago in what is now cattle-ranching country.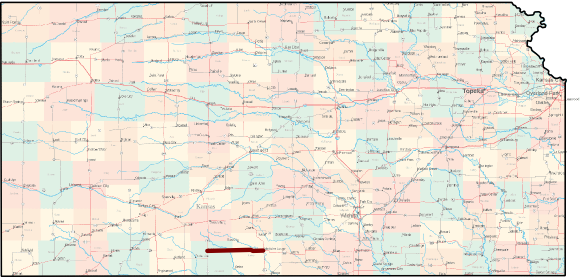 Length of route: About 42 miles
Bicycle friendliness of route: Very good. Although US-160 has no paved shoulders, traffic is very light at less than 1000 vehicles per day.
Communities Along the Gypsum Hills Scenic Byway
Learn more from Kansas Byways and Byways.org.
See also: Kansas Byways Bicycle Guide