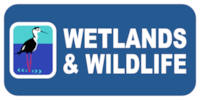 This zig-zagging, north-south byway follows one of the busiest migratory bird flyways on the continent. At the northern edge of the Wetlands and Wildlife National Scenic Byway, the 20,000-acre Cheyenne Bottoms draws clouds of geese, sandhill cranes, even ocean shore birds. At the byway's southern edge, Quivira National Wildlife Refuge encompasses 22,135 acres of prairie grass, salt marsh, sand dunes and forest.
The route begins in Hoisington, heading east on K-4 to NE 100th Avenue, then south past the Cheyenne Bottoms Wildlife Area to hit K-156 running southwest. The route then winds south on 60th to NE 140th Street and through the Quivira National Wildlife Refuge before turning south again on Raymond Road and themn back west on 70th Street to US-281.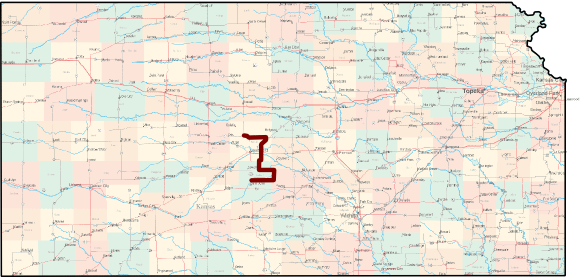 Length of route: About 76 miles
Bicycle friendliness of route: The is the only byway that's not completely paved, but as such, it's bicycle friendliness is very good, since traffic is light, but you'll need a bicycle that can handle rough gravel roads.
Suggested loop: From 70th Street, take US-281 back north through Great Bend to Hoisington. Though 281 can carry upwards of 5000 vehicles per day, it does have a wide paved shoulder. Length of loop: about 105 miles total.
Communities Along the Wetlands and Wildlife Scenic Byway
Learn more from Kansas Byways and Byways.org.
See also: Kansas Byways Bicycle Guide