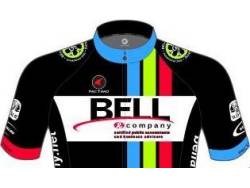 Here, mountain biking is a way of life and not just a hobby.
The Bell and Company Mountain Bike Team is comprised of more than just racers. Here, everyone has a role to play and many of their most important members never set foot on a race course. They love to race and rip up the singletrack, but they value fun and effort even more. They know that anyone can be fast, but it takes a true champion to remain humble and bring new people into the sport.
The team is sponsored by Bell & Company, certified public accounts and business advisors in Little Rock, Arkansas.