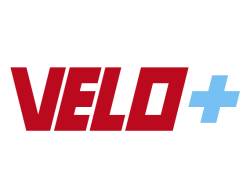 Velo+ is a full-service local bike shop, frame-builder, and coffee shop located in Lenexa, Kansas. Velo+ offers brands such as, Kona, Haro, Masi, Linus, Velo Orange, Brooks, Paul Components, C-4, Twin Six, Road Holland, Civia, Surly, All City, and Ritchey, as well as a full line of bicycling parts, gear, and accessories.
Velo+ also builds custom steel frames under the Vrbicycles marquee. Vrbicycles focuses on building custom lugged steel handcrafted bicycles -- single-speeds, road and cyclocross bicycles. Using the latest frame materials, the frames are built to last, light and strong.
All frames come with a custom blend of steel tubing chosen in the consultation process. This blend of tubing is specified to meet your style of riding. All frames are constructed with high quality investment cast steel lugs and bottom bracket, include one color powder coat, and custom head badge. Other logo and personal touches are available at an extra cost.
Velo+
13440 Santa Fe Trail
Lenexa , KS 66215
913-888-0533


Map This Location…