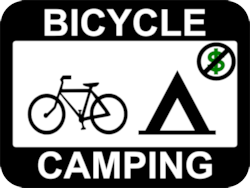 The city of Blue Mound, Kansas provides free tent camping at Blue Mound City Lake. The lake is located approximately 1 mile northwest of town, via Cassida Road (gravel road). The lake is small, at only 19 acres, and also serves as the city park.
Blue Mound City Lake allows tent camping at the lake, at no charge. There are no designated camping areas, but there are open areas along the southwestern shore suitable for tents. There are no services at the lake: no water, no electricity, no toilets, no trash cans, no picnic tables, no fire rings.
Contact: City Clerk, 913-756-2447.