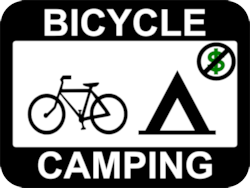 This roadside park is located along US-56 highway, about three miles east of Chase, Kansas, and five miles west of Lyons, Kansas.
The park features abundant shade trees and grassy areas for pitching a tent. There is also a shelter, picnic tables, and trash barrels. No water, restrooms, or electricity.
Note: This is (apparently) an unofficial campsite, with no signage that explicitly allows or prohibits camping at this roadside park.