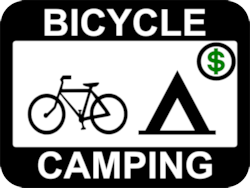 Clay County Park is located in Wakefield, Kansas, along the northern shores of Milford Lake, and provides swimming, fishing, boating, and camping opportunities among its 80 acres. "The park is also part of the Milford Lake Wetlands where you will find an abundance of water fowl and different species of wildlife."
Clay County Park offers both RV and year-round tent camping, with restrooms, heated shower houses, picnic tables, and shelters. Tent camping costs $10 per night.
Contact: claycopark@yahoo.com, 785-461-5774.