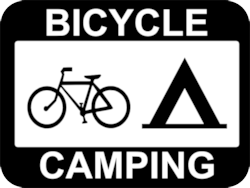 Fort Zarah Park is a roadside park located near Great Bend, Kansas, at the site of Fort Zarah, a historic site along the old Santa Fe Trail. The park provides opportunities for picnicking, hiking, and wildlife viewing.
The historical marker on the site reads: "In 1825 The Federal Government surveyed the Santa Fe Trail great trade route from Western Missouri to Santa Fe. Treaties with the Kansas and Osage Indians safeguarded the Eastern end of the road but Plains tribes continued to make raids. Fort Zarah at this point was one of a chain of forts built on the trail to protect wagon trains and guard settlers. It was established in 1864 by Gen. Samuel R. Curtis and named for his son, Maj. H. Zarah Curtis, who had been killed in the Baxter Springs Massacre Oct. 6, 1863. The fort was built of sandstone quarried in nearby bluffs. Fort Zarah was successfully defended against an attack by 100 Kiowas on Oct. 2, 1868. It was abandoned in 1869."
Amenities at the roadside park include a shelter, picnic tables, and shade trees, as well as grassy areas for camping or picnicking.
Note: This is an unofficial campsite. There is no signage that explicitly allows or prohibits camping at this roadside park.