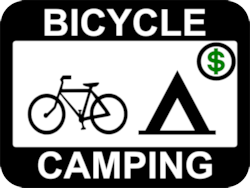 Homewood RV Park is located near Williamsburg, Kansas, "located in a natural setting and has a natural enclosure and is located on a little 50-acre farm."
Though Homewood RV Park is primarily an RV campground, they do have a few primitive tent sites available. Amenities include restrooms, showers, laundry, and free Wi-Fi.
Cost for tent camping: $14/night and up.
Homewood RV Park is located at 2161 Idaho Rd, Williamsburg, KS 66095. Contact: information@homewoodrvpark.com, 785-242-5601.