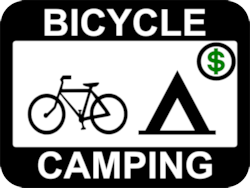 Lake Afton is a community lake located near Goddard, Kansas, about 4 miles southwest of the city. It is a 258-acre within a 720-acre park, and "provides boating, water skiing, fishing, and swimming opportunities, a public shooting range, camping facilities, shelter houses and a grocery/bait shop".
Lake Afton Park offers both RV camping and tent camping, and amenities include restrooms, showers, water, and picnic areas. Camping is allowed only within designated areas, and open fires are prohibited. A camping permit is $7 per day for primitive camping.
Address: 25313 W. 39th Street South, Goddard, KS 67052. Contact: msroufe@sedgwick.gov, 316-794-2774.