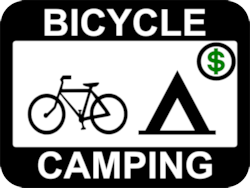 Lake Atwood is located near Atwood, Kansas, along the northern edge of town, and is a 43-acre structure (sometimes dry) that is "surrounded by magnificent old cottonwood trees, shaded campsites and picnic areas".
Lake Atwood offers both RV and primitive tent camping, with amenities including restroom and shower facilities. Camping costs $16 per night (tent camping price is unknown).
Contact: 785-626-3428.