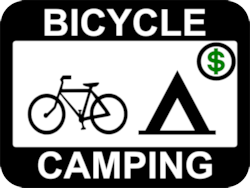 Lake Coldwater provides camping facilities near Coldwater, Kansas. The 250-acre lake and 930-acre park is located just southwest of town, and "is the only city, county, or state lake in southwest Kansas that permits water-related sports". It "provides ample facilities and opportunities for boating, swimming, fishing, bird watching and camping".
Lake Coldwater offers both RV and tent camping. There is an information booth at the lake that is open from April 1 through September 30, or contact the City Clerk at 620-582-2940. The tent camping fee is $10 per night.
Contact: 620-582-2702.