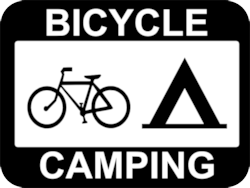 Lake Parsons provides camping facilities near Parsons, Kansas. The 980-acre lake is located about 4 miles north, and 3.5 miles west of the city, and provides "a peaceful retreat for campers, a fun-filled beach for summer swimmers and a sportsman's paradise for hunting and fishing. This year-round recreational area draws visitors from across the region."
Lake Parsons offers both RV and tent camping. You must get a permit from the City Clerk's Office or from the Lake Supervisor. The tent camping fee is $5 daily for campsites without electricity; There is "no charge for camping in areas where no improved pad is available".
Contact: 620-421-7031.