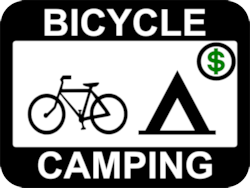 Lake Shawnee Campground provides camping opportunities near Topeka, Kansas. Lake Shawnee was built in the 1930s by the Work Progress Administration (WPA), and today is operated by Shawnee County Parks and Recreation. Over one million people visit Lake Shawnee each year to enjoy activities such as fishing, hiking, camping, swimming, golf, soccer, softball, and picnicking.
Lake Shawnee Campground is open year-round for RV and tent camping. All visitors and campers entering the campground must register at the entrance booth and display a current camper or visitor tag. The cost is $18/night from April 15 - October 15, and $15/night from October 16 - April 14.
Address: 3435 SE East Edge Rd., Topeka, KS 66605. Contact: michael.cope@snco.us, 785-291-2634.