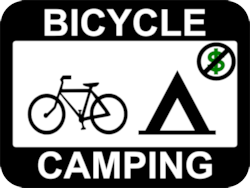 The city of Logan, Kansas provides free tent camping at Logan City Lake. The lake is located approximately 2-1/2 miles south of town, and is a 25-acre structure surrounded by a public use area. "Nestled between the hills, it offers a quiet getaway for fishing, boating, camping, or picnics. A playground area is available along with a covered picnic area and electrical outlets for campers or RVs."
Logan City Lake allows tent camping at the lake, at no charge. There are also RV sites, with utilities, for a fee. The lake offers vault toilets and picnic shelters, but additional services or amenities at the lake are limited.
Contact: City Clerk, 785-689-4865.