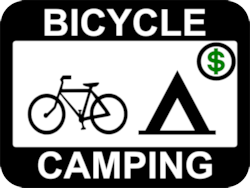 Lone Star Lake Park is located near Lawrence, Kansas. The lake was built in the early 1930's by the Civilian Lone Star Lake Park Conservation Corps.
Campsites at Lone Star Lake Park are available on a "first come first serve" basis. No advance reservations may be made. Please contact the Camp Host upon arrival. Permits are required for camping. Restrooms with showers are provided. Cost is $11.00 per day.
The park is open from April 1st to October 15th, and closed from October 16th through March 31st.
Contact: Keith Browning, 785-832-5293, pwadmin@douglas-county.com. Location Map