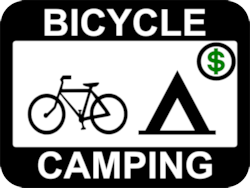 Roadside Park is a community park located in Luray, Kansas, along the north side of K-18 highway. The park is the home of the first log cabin in Russell County. The cabin was built in 1875, and moved to the park by the local community in 1960. "The cabin is open for walk-in visitors where one can only imagine life of one of the very first families to come to Russell County and the beginning of the community of Luray."
Roadside Park also provides RV and tent camping at the park, with water, electricity and shade trees. The cost is $10, paid on the honor system via a payment box in the park.
Contact: 785-698-2264.