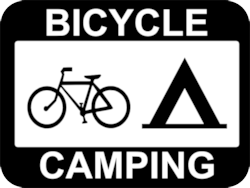 Marion Reservoir is located near Marion, Kansas, on the Cottonwood River, and "encompasses 6,200 acres of water surrounded by another 6,000 acres of public lands. The lake is located just north of U.S. Highway 56 between the communities of Marion and Hillsboro, Kansas." Camping, boating, fishing, hunting, and wildlife watching are popular at the lake.
Marion Reservoir offers camping in the following locations:
In general, campsites can accommodate an RV or a vehicle, but may be used by bicycle tent campers as well. 4 of the sites at Marion Cove are for tent campers only. Campsites contain picnic tables, grills and/or fire-rings, utility tables, sun-shelters and gravel parking pads. The "fee season" runs from March 15 until November 15; sites are presumably non-fee (free) the remainder of the year.
Contact: 620-382-2101. Map