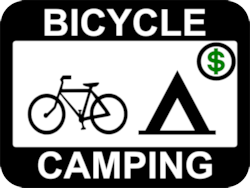 Markley Grove Park is located in Minneapolis, Kansas, along the banks of the Solomon River. "Our city park is one of the most beautiful you will ever see. With lots of trees and shade, there is never a day that is too hot to go to the park." Be sure to check out the nearby low-water dam on the Solomon River, which is one of the oldest dams in Kansas.
Markley Grove Park provides both RV and primitive camping. Amenities include restrooms, showers, picnic tables, shelters, water.
Cost: $10/night. Pay at the city clerk's office (218 North Rock Street), or a police officer will come around to collect the fee.
Address: 161 S Mill, Minneapolis, KS 67467. Contact: citympls@eaglecom.net, citympls@nckcn.com, 785-392-2176.