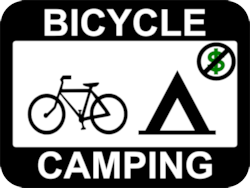 The city of Marquette, Kansas offers free tent camping at Marquette City Park. The park is located between 4th and 5th, and between Lincoln and Washington Streets. Marquette is located in central Kansas, in the valley of the Smoky Hill River, and was settled by Swedish immigrants in the 1860s.
Free overnight camping is provided in the park, and guests have access to public restrooms and a swimming pool with shower facilities. The park also features a picnic shelter, as well as electrical and gas outlets.
Nearby attractions include the Kansas Motorcycle Museum, the Marquette museum, the Railroad Depot Museum, the Range School Museum, and the historic Opera House Block.
Contact: City Clerk, marquette@ks-usa.net, 785-546-2205.