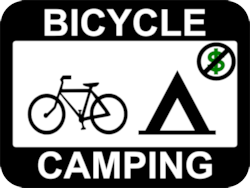 McPherson State Fishing Lake and Maxwell Wildlife Refuge are located near Canton, Kansas, and features a 46-acre lake, 260 acres of public-use area, and 2,254 acres of rolling native prairie. The lake is "set in a very scenic location in the southeastern tip of the Smoky Hills on the upper end of the Gypsum creek drainage and has a nice wooded campground on the west shore".
McPherson State Fishing Lake provides free primitive camping in designated areas. Picnic tables, fire rings, and pit toilets are provided. No camping is allowed on the fishing piers.
A self-guided nature trail is open year-round on the southwestern corner of the lake, but bicycles are prohibited from the trail. Maxwell Wildlife Refuge is home to one of the largest remaining wild buffalo herds, with about 200 bison, as well as a herd of about 50 elk on the refuge.
Contact: Cliff Peterson, 620-628-4592. Brochure