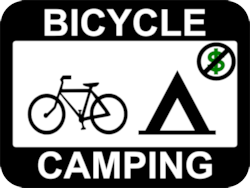 The city of Meade, Kansas offers free tent camping at Meade City Park. The park is located on the eastern edge of town along US-54 / US-160 highway. The park offers "the constant rustle of the big cottonwoods that produce a welcome shade" along with a 125-foot-deep artesian well that "forms one of the most perfect drinking fountains" with water that is clear and cold". The historic shelter house and stone walls were built in the 1930s by WPA crews, from native rock.
Free overnight camping is provided in the park. Restrooms, picnic areas, and drinking water are available.
Contact: 620-873-2091.