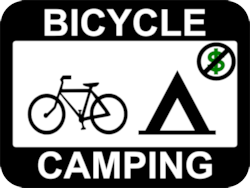 Rock Creek Lake is located about one mile south and 2-1/2 miles west of Fort Scott, Kansas, and offers approximately 50 surface acres of water, surrounded by public land that serves as a wildlife habitat, "as well as a quiet haven for fishermen, canoers, and campers."
Tent camping is permitted, at no cost, in designated areas on the northeast shores of the lake. There are shade trees, grassy areas for tents, and trash cans, but no potable water or electricity is available. There is a 4-day camping limit at Rock Creek Lake.
Contact: City Clerk, 620-223-0550.