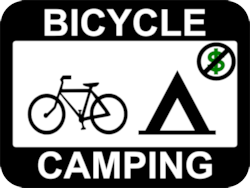 The city of Oberlin, Kansas offers free primitive camping at Sappa Park, which is located two miles east of Oberlin, and provides a Frisbee golf course, over five miles of walking trails, a shelter house built by the Works Progress Administration in the 1930s, playground equipment, and primitive camping areas. There is no drinking water available at the park.
Sappa Park was originally called Sappa Creek State Park. In about 1969, the city of Oberlin acquired the approximately 400 acre park. There was originally a lake, but over the years silt filled up the lake and it was drained. Only recently has part of the lake been restored as a wetlands.
Contact: Decatur County Chamber of Commerce, 785-475-3441 or 785-475-2217.