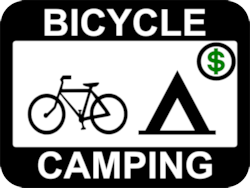 Stallbaumer RV Park and Campground is a commercial campground located near Seneca, Kansas. "For those interested in roughing it, we have a tent area available for 1 or 2 man tents. No large tents, please. The scenic lake beside the campground is available for fishing for paying customers only."
Mill Creek Campground and RV Park offers both RV and tent camping, and amenities include a modern laundry room, clean restrooms and shower facilities, and optional Wi-Fi.
The cost for tent camping is $10/night and up.
Address: 1701 North Street, Seneca, KS 66538. Contact: kstallbaumer.slhc@bbwi.net, 785-294-1208.