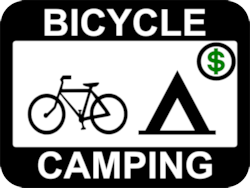 Topeka Hilltop Campground is located near Grantville, Kansas (just to the northeast of Topeka):
View a beautiful sunset in our quiet rural campground. Relax in the pool after a day of travel or enjoy just sitting around the campfire. We have laundry facilities, a playground, internet, tv, a general store with snacks, sundries and rv supplies and the coffee is FREE!
Topeka Hilltop Campground provides both RV and tent camping, as well as picnic tables, restrooms, showers, and water. The cost for tent camping is $20/night and up. The campground is open from March 1 through November 15.
Address: 3366 KOA Road, Grantville, KS 66429. Contact: office@topekahilltopcampground.com, 785-246-3419.