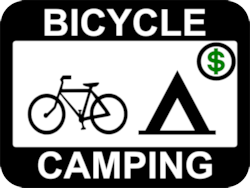 The city of Winfield, Kansas offers primitive camping at Tunnel Mill Park. This city park provides 11 acres of primitive camping at West 19th and Walnut River.
Tunnel Mill Park includes picnic areas, campsites, and fishing along the Walnut River. Campsites are available at a cost of $3 per day. Pay via an on-site drop box or at City Hall.
Contact: City Hall, 620-221-5525. The address is 1105 W. Ninth, Winfield, KS.