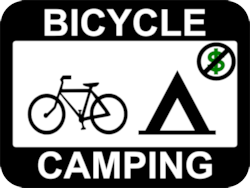 This roadside park is located along US-54 highway, on the south side of the highway at the intersection of US-54 and County Road FF50, about four miles northwest of Toronto, Kansas, and about 1-1/2 miles west of the Verdigris River.
Amenities at the roadside park include picnic tables, a covered picnic shelter, modern restrooms with water and electricity. There is plenty of grassy space for camping or picnicking, with lots of trees and shade.
Note: This is an unofficial campsite. There is no signage that explicitly allows or prohibits camping at this roadside park.
Web Site: No web site at this time.
Location: Toronto, KS