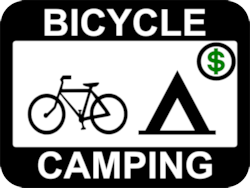 Walnut Park is a community park located in Arkansas City, Kansas, just east of the Walnut River, and just north of US-166 highway. This park is also known as "Aunt Sally's Landing", so called because of a steamboat named "Aunt Sally" that traveled the Arkansas River from Fort Smith, Arkansas.
Walnut Park offers both RV and tent camping, and amenities include restrooms, grills, and picnic tables.
A camping permit is required from the city, and it must be clearly posted at the location of the tent. The cost of the permit is $15.
Address: 1400 E Madison Ave, Arkansas City, KS 67005. Contact: 620-441-4470.