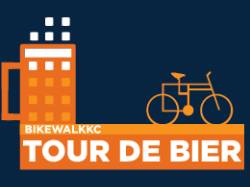 Tour de Bier KC is a bicycle tour of Kansas City breweries, past and present. It offers three mileage options:
The Lager tour is 15 miles and hits all the highlights of brewing history in Kansas City. Roll by old breweries, ice houses and discover the best of Kansas City's rich brewing history in a cool tour of Kansas City's urban core.
IPA Tour is 30 miles, and the best of both worlds. This tour hits the historic highlights then meanders down lovely older neighborhoods south of the Plaza to historic Waldo. You return to Knuckleheads through Brookside, by the Nelson Atkins Museum and by lovely old homes in Kansas City's famous historic neighborhoods.
Dunkel is 62 miles long and is for those who want to get in some miles and learn about beer history. This route takes you past the major highlights, along scenic Blue River Road to Martin City. Then you start your return through lovely Leawood and finish the tour through the historic neighborhoods of Kansas City.
Tour de Bier KC is a benefit for KC's regional biking and walking advocacy organization, BikeWalkKC.
Event Info:
Date
Ride
05-17-2020

Tour de Bier KC

-

A bicycle tour of Kansas City breweries, past and present, with 15, 30, and 62-mile route options.