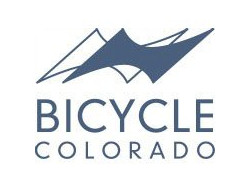 Bicycle Colorado is a statewide bicycling organization dedicated to building a bicycle-friendly Colorado. Bicycle Colorado is instrumental in improving bicycling conditions and protecting the rights of bicyclists and organizations across Colorado.
The core programs in Bicycle Colorado's strategic plan are Safe Routes to School, Complete Streets, Mountain Bike Trail Pros, and Share the Road. Improving safety and conditions for bicyclists is central to every campaign.
Bicycle Colorado is supported by thousands of members who realize that we need to work together to protect the rights of bicyclists - or risk losing them. Bicycle Colorado works for more bike lanes and paths, better education and trails, and bicycle-friendly laws. Their efforts are primarily focused at the state and regional level since that's where so many of the policy decisions that affect bicyclists are made.