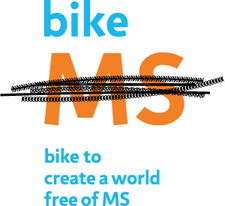 Each year, thousands of cyclists ride in support of the National Multiple Sclerosis Society on one of the many Bike MS rides scattered throughout the nation. It's a great chance to help raise money for an important cause, and to have fun at the same time. For many riders, Bike MS is the highlight of their cycling season, and something they've been training for all summer long.
Well, the Bike MS season is now upon us, and it's time to put all that training and preparation to use and join in a local ride.
The following are some of the regional Bike MS events you can take part in:
The National Multiple Sclerosis Society is dedicated to ending the devastating effects of MS. Your participation will support programs, services, and research sponsored by the National Multiple Sclerosis Society that makes a huge difference to the people who must fight MS every day of their lives.