The Earth Riders Mountain Bike Club is holding a mountain biking skills training class on Saturday, June 20th, 9am–1pm at Landahl Park Mountain Bike Trails in Blue Springs, Missouri.

The "Mountain Bike 101" class is intended to help beginner and intermediate riders improve existing bike handling skills and to learn new skills that will help develop greater confidence on the trail. Expert instructors will break down complex off-road cycling maneuvers into easy-to-learn skills to help make you a better rider.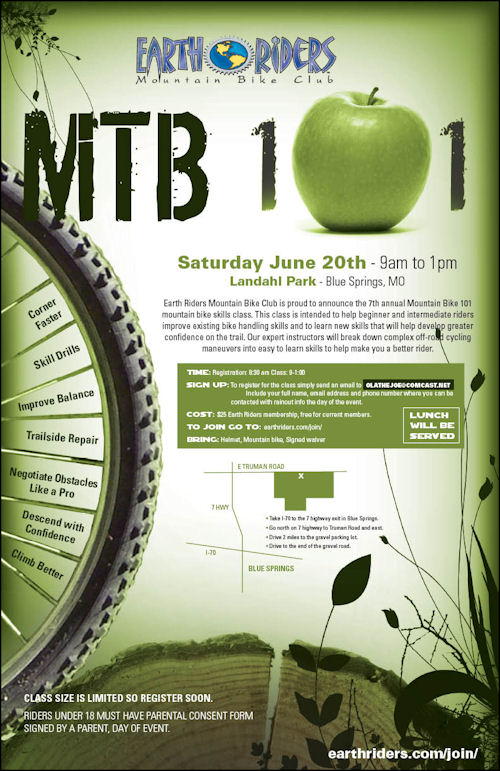 You must be an Earth Riders member to participate (cost of membership is $25); existing members can attend for free. You'll also need to provide your own bike, wear a helmet, and sign a waiver. Lunch will be provided.
Class size is limited so register soon! Learn more at earthriders.com.