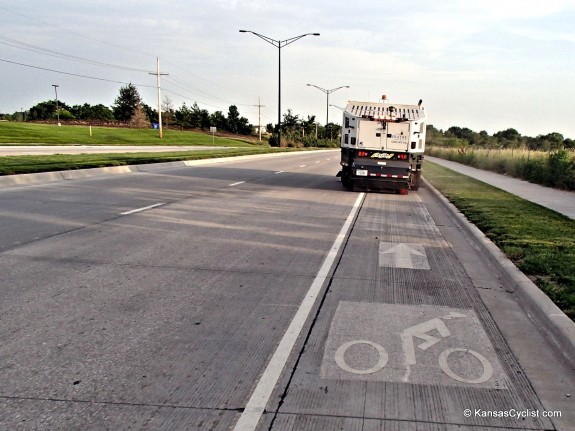 This is one time a motor vehicle driving in the bike lane is most welcome!
These are the Lone Elm Bike Lanes in Olathe, Kansas. First time I've seen a sweeper on them, but they're usually pretty clean, so they must hit them regularly.
A couple interesting things about this encounter: This was about 7:30pm, so the road crews were working late! And the driver saw me coming up behind in the bike lane, and pulled over into the next available driveway to let me pass. The traffic was extremely light, so it wasn't necessary, but very much appreciated.
Kudos to the city of Olathe for employing such dedicated and courteous drivers!
Post tags: Bike Lanes, Olathe