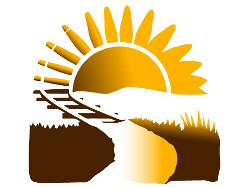 The Prairie Sunset Trail is a public trail for walking, jogging and bicycling borne out of the Rails to Trails initiative. The trail spans 15 miles from Garden Plain through Goddard and continues to S. Hoover, Rd in Wichita. The goal is a recreational trail for all ages to enjoy and a platform for children to learn about the wonders of Kansas outdoors!
The abandoned rail line was previously used by the Central Kansas Railway, and sections of the line are now owned by the city of Wichita, Sedgwick County, and the non-profit Prairie Travelers organization, which is dedicated to expanding recreation opportunities in the state of Kansas.
The trail is available for walking, bicycling, jogging, and horseback riding. Discover a world of wide-open skies, rolling prairie, wildflowers, forests, and wildlife.