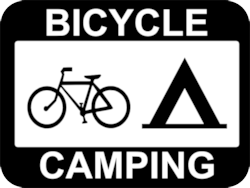 The Cimarron National Grasslands is huge expanse of protected land in the southwest corner of the state, located north of Elkhart, Kansas. The Grasslands are managed by the US Forest Service, an agency of the U.S. Department of Agriculture. The Forest Service manages public lands in national forests and grasslands, and the Cimarron National Grasslands is the largest area of public land in the state, and the only national forest or grassland within Kansas.
The Grasslands contains the Cimarron National Grasslands Trails, which include the the 19-mile Santa Fe Companion Trail and the 10.5-mile Turkey Trail. Dispersed primitive camping is allowed anywhere along these trails.
There is no water and no services available along these trails, so be sure to carry everything you need. There is no fee for camping along these trails.
In addition to dispersed camping, the Cimarron Campground provides RV and tent camping, with amenities that include toilets, water, and picnic tables. The cost to camp within the Cimarron Campground is $7 per night.
For detailed maps and directions to the trailheads, stop by the Cimarron National Grasslands Ranger Station at 242 East Highway 56 in Elkhart (620-697-4621).