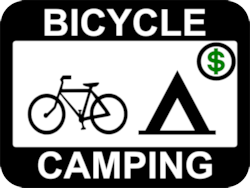 Council Grove Lake is located near Council Grove, Kansas at the northern end of the Flint Hills National Scenic Byway. Council Grove Lake was built in the 1960s to provide flood control in the Neosho River valley, and its 3300 acres of water, and surrounding park land, soon became a popular destination for camping, picnicking, hiking, fishing, sightseeing, and other outdoor recreation.
Council Grove Lake offers camping in the following locations:
In general, campsites can accommodate an RV or a vehicle, but may be used by bicycle tent campers as well. Learn more about camping fees at Corps of Engineers properties.
Contact: 620-767-5195. Map