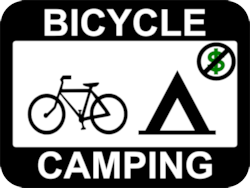 Ford State Fishing Lake is located near Dodge City, Kansas, and features a 45-acre lake, along with 260 acres of uplands and 10 acres of wetlands. The lake dam was originally built in 1936. The uplands and wetlands are made up of heavily timbered riparian areas along the creek, native grass on the side slopes, and old crop fields on the flatter upland terrain.
Ford State Fishing Lake provides free primitive camping in a designated area on the western shore of the lake. Pit toilets are provided, but no potable water is available. Fire pits and picnic tables are provided.
Ford State Fishing Lake is also home to the Ford County Lake Trail, which offers "about 10 miles of twisty singletrack that carry riders through trees, brush, and gyp rock formations along the lakeshore."
Contact: Todd Gatton, 620-895-6446. Brochure