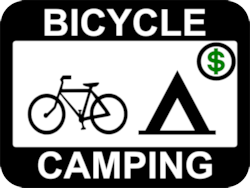 The city of Herington, Kansas offers two City Lakes, both located about one mile west of town. The lakes offer "camping facilities, swimming and water sports, trophy bass, and some of the best small lake walleye fishing in Kansas".
Herington City Lakes provides numerous camping sites around the lakes. Camping requires a city permit, which may be obtained from city offices at 17 N Broadway, from the Camp Host at the lakes, or from Self-Pay Stations at the entrance of both lakes. Cost is $5/night.
Herington is the western terminus of the Flint Hills Nature Trail, which runs eastward 117 miles to Osawatomie.
Contact: City Of Herington, 785-258-2271.