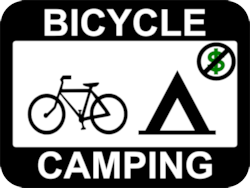 Hollister Wildlife Area is located about 8 miles southwest of Fort Scott, Kansas, and provides 2,432 acres of "rolling range and pastureland, interspersed with native woodlands." The wildlife area is named for the ghost town of Hollister, which was located along the railroad, near the center of the property.
Primitive camping is permitted anywhere within the Wildlife Area, but no other services are available. Please take your trash with you.
If you're looking for a slightly less rustic camping experience, Elm Creek Lake is located just west of Hollister Wildlife Area, and offers primitive campsites, with some amenities, for a very modest fee.
Contact: 620-449-2539. Brochure