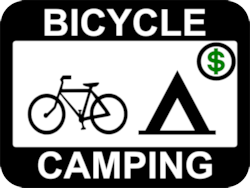 John Brown Memorial Park is located in Osawatomie, Kansas, and is the home of the the John Brown Museum in the park, where you can learn about the struggle to keep Kansas a free state during the Civil War.
Camping is allowed in John Brown Memorial Park, but a city camping permit is required. The cost is $10/night per tent. A permit may be purchased at City Hall or at the Osawatomie Police Department, both located at 5th and Main in downtown Osawatomie.
Osawatomie is located at the eastern end of Flint Hills Nature Trail, and John Brown Memorial Park serves as a convenient trailhead or overnight stop when riding the trail.
Contact: Ryan Crowley, 913-755-4460.