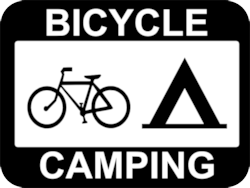 Old Town Park provides campsites along the eastern shores of Perry Lake, near Ozawkie, Kansas.
Old Town Park offers both RV and tent campsites. Each full campsite can accommodate an RV or a vehicle, but may be used by tent campers as well. The campground includes restrooms, showers, picnic shelters, and drinking water.
Sites start at $12 per night from May 1 through September 30; from $10 per night the rest of the year.
Other campgrounds at Perry Lake include Rock Creek Park, Slough Creek Park, Longview Park, and Perry State Park.
Also be sure to check out the nearby Perry Lake Bike Trail, which offers nearly 24 miles of singletrack designed and built specifically for serious mountain biking.
Contact: perry.lake@usace.army.mil, 785-597-5144. Brochure, Map