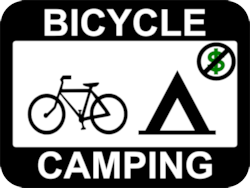 The city of Pleasanton, Kansas provides free tent camping at East City Lake. The lake is located approximately one mile northeast of town, and is a 127-acre structure surrounded by a public use area. The lake offers public fishing, picnicking, and camping for both residents and visitors.
Camping areas are provided on both the north and south shores of the lake. There is no charge to camp at East City Lake. Picnic tables, trash cans, and porta-potties are provided, but there is no potable water or electricity available.
Pleasanton also offers free tent camping at Pleasanton West City Lake.
Contact: City Clerk, 913-352-8257.